WICAS 2020 BEST PAPER AWARD
WiCAS at ICECS2020 invites to submit your contributions and
join the WiCAS Best Paper Award competition.

Important condition to participate: the first Author & presenter of the paper must be a woman.

The WiCAS award winner will be announced during the conference awards ceremony.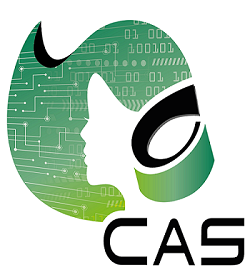 WICAS EVENT


24th November 2020 15:00-17:00 GMT
"Inspiring stories of women's success in STEM"
 
The WiCAS Event will be held on November 24th and includes an amazing panel discussion on how to turn a career path into a success, with contributions from both academy and industry representatives. 
WiCAS 2020 Invited Panelists
WICAS CHAIRS @ ICECS2020:
Dr. Erika Covi, NaMLab, Germany ([email protected])
Dr. Giulia Di Capua, University of Salerno, Italy ([email protected])
Dr. Melika Payvand, ETHZ, Switzerland ([email protected])


For any questions about the WiCAS event or the WiCAS Best Paper Award,
please contact the WiCAS Chairs.